Collection: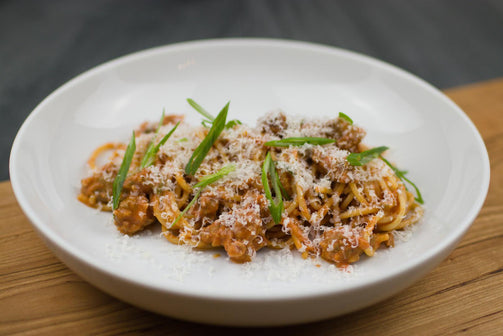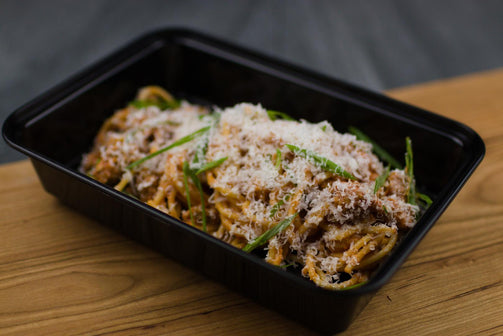 Collection:
Spaghetti alla Vodka
Spaghetti alla Vodka
Regular price

Sale price

$15.00
Spaghetti tossed in a Vodka Rose Sauce (made with Garlic, Onion, Passata, Heavy Cream and Stoli Vodka) with Local Fresh Mild Italian Sausage and Scallions. Finished with 30 Month Aged Parmesan, and served with Fresh Sliced Spicy Red Chili's on the side. 

This meal can be made Gluten Free, with Rice Pasta, but contains Dairy.

This meal would be great for two lunches, or a single dinner!